College Prep Golf Tour
Kingsmill has allowed us to extend the deadline to sing up for the
Virginia Junior Open on May 21-22, but don't wait we could sell out!
ANNOUNCEMENT: The overall winners of the Kingsmill Trevor Times Memorial Junior Invitational on July 16-17 will have a Paid Qualified spot in the Hope Valley Invitational in Durham NC one of the country's top Junior Golf Tournaments. Details on the overall winners rules to follow.
Premier Junior Golf Tournaments
Upcoming Events
Virginia Junior Open at Kingsmill
May 21-22
Kingsmill Country Club - Plantation
Williamsburg, VA
Practice rounds, to be played w/in 3 days of the event. Please email kmgolfpracticerounds@kingsmill.com, w/ the following info Name & date of event, Practice Day Requested: Time Requested: Event Players #: Non-event Players #:Cost: Event Players $40.00 walking $70.00 w/ Cart ot
Kingsmill River Course Trevor Times Memorial Invitational
July 16-17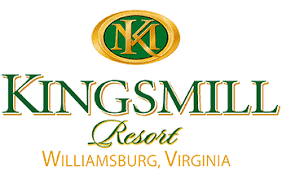 Kingsmill Country Club - River
Williamsburg, VA
This is an Invitational based off of College Prep Golf Tour and Junior Golf Scoreboard rankings. You may email us at info@CollegePrepGolfTour.com if you would like to apply for an Invitation.
Michael Breed Junior Invitational at Independence
November 5-6

Independence Golf Club - Championship
Midlothian, VA
This is an Invitational based on 2022 College Prep Golf Tour and Junior Golf Scoreboard rankings. Others can apply for an invitation by emailing us at info@CollegePrepGolfTour.com
Latest Results
Atlantic Junior Championship at Ford's Colony & Kiskiack
March 19-20
HS Junior/Senior (Boys)
O'Boyle. F (+21)
Weinstein. J (+23)
Wheeler. R (+25)
HS Fresh/Soph. (Boys)
Caraballo. A (+20)
Olinger. D (+21)
Acree. S (+24)
HS Junior/Senior (Girls)
Mussatt. M (+34)
Umphlet. M (+56)
HS Fresh/Soph. (Girls)
Haggerty. G (+42)
Nelson. C (+80)
Middle School (Boys)
Maclauchlan. L (+8)
Mukherjee. A (+17)
Hughes. E (+17)
Middle School (Girls)
Brown. C (+56)
Michael Breed Junior Invitational at Independence
November 6-7
HS Junior/Senior (Boys)
Salmons. N (+4)
Stocksdale. D (+4)
Carlin. A (+4)
HS Fresh/Soph. (Boys)
Johnson. J (+5)
Brown. W (+7)
Olinger. D (+8)
HS Junior/Senior (Girls)
Rizzo. H (+35)
Drahnak. E (+36)
Hollberg. G (+36)
HS Fresh/Soph. (Girls)
Rizzo. M (+20)
Hollberg. L (+26)
Kenny. D (+45)
Middle School (Boys)
Lange. C (+10)
Katz. A (+11)
Carlin. J (+13)
Middle School (Girls)
Brown. C (+39)
Junior Players Championship at Richmond Country Club
August 21-22
HS Junior/Senior (Boys)
Lambert. P (+5)
Lambert. P (+6)
Sherman. C (+9)
HS Fresh/Soph. (Boys)
Leach. R (E)
Hall. G (+6)
Caraballo. A (+9)
HS Junior/Senior (Girls)
Mussatt. M (+17)
Beitel. C (+19)
Hollberg. G (+27)
HS Fresh/Soph. (Girls)
Schwartz. M (+45)
Middle School (Boys)
Sleeker. M (+6)
Cowgill. B (+16)
Connor. A (+18)